Vacancies
At Stanley Wright we do things a little differently to all the rest. We are a small, dynamic team of forward-thinking Chartered Surveyors and rural professionals and alongside our support team and friendly administrators, we offer a multitude of property-related services under one roof. By working together, we deliver results.
Working for clients with multi faceted rural businesses and land holdings we are able to draw on experience across all areas allowing us to see the full picture. With a clear understanding of the challenges our clients face and attention to detail that we apply to every aspect of a project, we find solutions that maximise the potential of their land, property and business from outset to completion.
From our head office in rural Dumfriesshire and operating from a number of our clients' Estate Offices across Southern Scotland and the Islands, we have built a strong reputation both locally and regionally of providing high-quality professional advice, dedicated to helping our clients navigate the ever-changing landscape of property.
Established in 2010, Directors Nick Wright and Gordon Kerr manage and consult on over 220,000 acres of rural Scotland, managing property, land, farms and forestry as well as sporting, renewables and environmental schemes. We provide a regular reporting structure, budgets and management accounts and assist with staff and recruitment.
If you are looking to work for a progressive, forward-thinking, independent company see our current job opportunities below.
Current Vacancies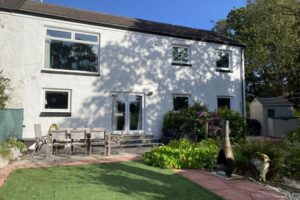 Test Vacancy
This is a test vacancy subtitle
Salary: £20,000+
Nulla a velit nec nisl semper commodo. Mauris sed euismod tortor, quis finibus diam. Duis venenatis dictum egestas. Nam bibendum, turpis eget ultrices facilisis, lorem justo gravida sapien, ut finibus ante risus nec nulla. Proin at aliquam arcu. Maecenas luctus fermentum tempor. Orci varius natoque penatibus et magnis dis parturient montes, nascetur ridiculus mus.
Proin eget erat tellus. Quisque lacinia erat quis odio hendrerit, tincidunt finibus urna consectetur. Suspendisse felis tellus, tempus at efficitur sit amet, lacinia ac justo.
Etiam maximus facilisis velit quis varius.
Sed semper, magna quis pellentesque fringilla, felis massa placerat nisi, eget elementum urna odio at purus.
Suspendisse pellentesque congue diam at bibendum.
Ut vestibulum erat at dui malesuada rhoncus. Ut quis ullamcorper nisi, vitae porttitor orci. Sed porttitor viverra rutrum. Cras at felis eu leo pellentesque cursus. Aliquam aliquet arcu enim, pharetra facilisis ex commodo in. Nunc scelerisque turpis bibendum lectus suscipit, congue varius ipsum porta. Nulla vulputate velit erat, at porttitor diam semper non. Ut molestie, mi quis ultricies molestie, eros nisl hendrerit augue, sit amet iaculis mauris mi vel orci. Donec eu ligula nibh. Etiam metus elit, dictum in enim eget, varius vulputate orci.